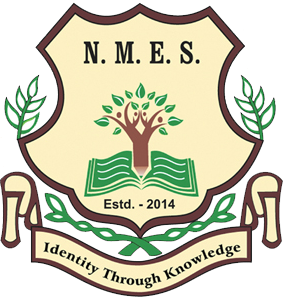 The expanding campus of Nograi Mission English School, is situated in the heart of Nagrai Village, Tripura .The 8.9 Acre campus includes separate areas including Administrative blocks, hostel and staff quarters. Under all these it has a sizeable playground. The high school buildings cover 1/5th of the school area and have been expanding. The school has a separate room for Head master/Teacher. The school has Pucca boundary wall, Solar Lanterns and has a proper electric connection. The source of Drinking Water in the school is fitly functional. The school has a library and has adequate books in its library.
The School campus Foundation was laid by the former E.S of Western Sumi Baptist Akukuhou Kuqhakulu (WSBAK) on 13th April 2013. The school buildings within the campus were inaugurated by SHRI. Naresh Jamatia , HON'BLE Minister, R.D, Forest, election Dept. It was also inaugurated by SHRI. Sindhu Chandra Jamatia, HON'BLE MLA Ampinagar, Gomati,Tripura. Over the years the school has had many esteemed guests like the ministers, MLA'S and many other political leaders. The school also had religious Executives secretaries visiting both from WSBAK, Dimapur, Nagaland and UBA, Tripura.
Our guest house offers comfortable accommodation .Our rooms accommodates up to 12 adults. It has an installed RO purified drinking facilities, an attached bathrooms, shower with 24 hours running water and both Indian and western- style toilet facilities. The rooms are spacious and comfortable including free Wi-Fi facility.
CCTV - Campus Surveillance & Wi-Fi:
Nograi Mission English school Is Fully Equipped with CCTV Camera system. Our Campus is under the surveillance of CCTV camera to provide safe environment. A Better Security Performance helps to watch the daily activities of the Students, Staff, Worker and Publics inside the Campus Regularly. Our administrative block is Wi-Fi enabled with a high speed internet connection, some classrooms are equipped with modern teaching facilities i.e. LCD Projector, OHP, and the latest audio-visual equipment to enhance the teaching methods and make the learning process more interesting.  With the use of projectors and friendly apps, students are given an opportunity to watch animated and simplified lessons in the classrooms that depict some areas of study that are difficult to understand with just text book assignments. And on weekends movies are shown on movie nights; the watch list includes some really inspiring movies that can change the way students see the world and helping them to live as better individuals.