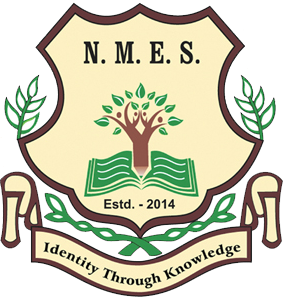 Nograi Mission English School, Nagrai, Tripura is a Semi- Residential, Co- Educational, Non- Governmental (NGO), Non-Profitable School Sponsored and runned  by the Chekiye Village Baptist Church (CGBA) Dimapur, Nagaland. It was established on Thursday, 16th January 2014 and is affiliated to Tripura Board of Secondary Education (TBSE). Since its establishment, it follows Tripura Board of Secondary Education. TBSE is a state run educational board that has curriculum on par with other competitive boards of education. NMES is a Christian Institute and we accept students from all religious and racial background. The School motto is "Identity through Knowledge "and we pride ourselves in diversity and our upbringing of students with Christian values respecting all cultures, languages and religions. The school also helps in the development of character, viz., self-discipline, tolerance, responsibility, security and the spiritual values.
The school strives with deep interest in the total growth of a child spiritually, mentally and physically, good manners , politeness, respect for teachers and elders, punctuality, cleanliness, honesty integrity and the fear of the lord is included in the students through consistent and collective endeavours.
The school is committed to inspire students to achieve the highest standards of intellectual, moral and personal development through a stimulating and comprehensive programme, instilling in each student a desire to learn, accept challenges and be equipped with the knowledge, skill and disposition to become personally fulfilled and socially responsible adults.