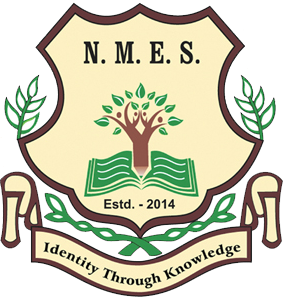 Since the establishment of the school, it follows Tripura Board of Secondary Education (TBSE) .TBSE is a state run educational board that has curriculum on par with other competitive boards of education.
The aim of the curriculum is to provide a good and all round education.
The subjects taught in the classes are English language and literature, Hindi, Bengali, History, Geography, Civics, Economics, Science, Mathematics, IT, General Knowledge, Phonetics, Moral Science and besides these, the school has educational contests like debates, Essay competition, Quiz, in-door and out-door games etc.
The medium of instruction is English, Hindi only in Hindi class. Hindi is spoken to make the pupils familiar with the National language.
The school conducts three assessments sparsely spaced throughout the year. For revision and to help students' achieve good standard grades before the end of the year, the school also conducts three to four unit test as required during the academic session.
Students who are absent from any examination for any reason will not be re-examined (except for serious medical emergency); marks obtained in the Unit Test, Terminal and final examination will determine promotion. No unusual and impracticable request will be entertained.
Students found using unfair means at any time especially during examination will be dealt as per the gravity of the case such as: allotting zero marks on the concerned subject(s) or change of answer script and issue of fresh answer script to write exam without extra time or Debar from writing other subjects of Exam or Detain in the same class in the coming year or T. C. will be issued.
No pupil is allowed to sit for the Promotion Examination if the attendance during the academic year is below 80%.
Progress report will be sent to the parents/ guardians after every examination which should be sent back along with signature of parent/ guardian
In case of loss of progress report card/ admit card a duplicate will be issued on payment of fine.
Educational Trips & Excursions
An annual excursion is organized for students for every academic session; the school organizes planned visits to various places to enrich the students and to take learning beyond the four walls of the classroom. These trips are tailored to facilitate the students to know and understand the real, multicultural world. A host of activities are undertaken as a part of trips which act as a catalyst to think out of the box and broaden the outlook. The school discreetly organizes educational trips to strategically and historically important places and facilitates for students to reach out for information beyond the text books. These trips also extend a much needed break from the hectic daily schedule and an opportunity for the facilitators and learners to bond with each other.