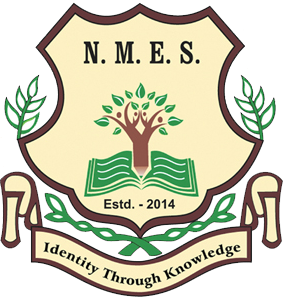 At NMES, we provide a range of well balanced, wholesome and nutritious meal. The school has two separate kitchens and dining halls catering to vegetarians and non-vegetarians
HOSTEL MESS IS A COOPERATIVE VENTURE WHICH IS RUN ON A "NO PROFIT NO-LOSS' BASIS
Nutritious, hygienic and delicious vegetarian and non-vegetarian food is provided.
Spacious dining area with adequate tables, chairs and RO filtered drinking water with a well maintained and hygienic kitchen
We have two dining rooms, one for the little ones and one for the older ones.
The mess timings are as follows and the students should adhere to these timings:
Breakfast : 6:3:0 AM to 7:00 AM
Lunch : 11:30 PM to 12:10 PM
Tea time : 3:00 PM to 3:30:PM
Dinner : 6:00 PM to 7:00 PM
Mess Rules & Regulations:
No unauthorized person is allowed to enter in the mess hall, prior permission must be obtained.
The self-system of disposable will be followed in the mess. No food will be reserved for the late comers.
Hostellers are expected to maintain proper decorum in the dining hall.
Food will not be served outside the dining hall for students; however, in any case of illness, the student may be served food in their rooms with prior permission of the warden and mess in charge.
Every student must treat the entire mess employee with courtesy.
The on-campus teaching staffs are expected to dine in the mess hall along with the students to ensure that the meal provided to the students is graded and nutritious.
Students are not permitted to enter the kitchen or store room of the mess on any account.
Students are not permitted to cook any food on their own accord in the mess or in their rooms.
Hostellers who are found violating the rules and regulations of hostel mess are liable to be expelled from the hostel.
Hostellers shall be refrained from entering the dining hall without being appropriately dressed.
Properties provided in the mess should not be removed or used elsewhere.
Wastage of food is strictly prohibited
During vacation the management reserves the right to stop the mess services temporarily.